Jack's Straitjacket from the Outerlimits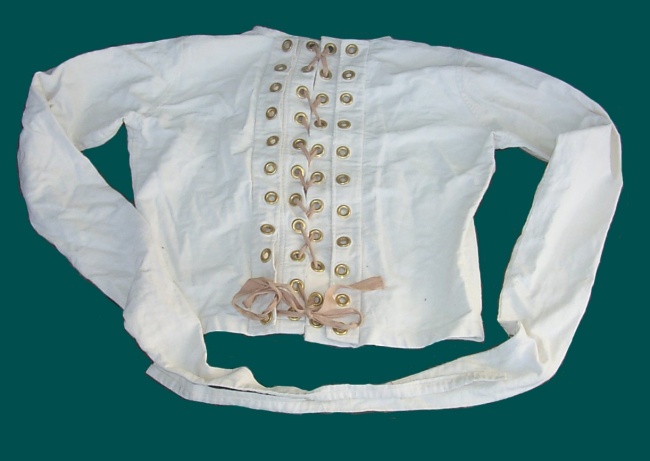 Rear view of the Outerlimits Straitjacket (size large)
This jacket, purchased from an online auction, was originally used as a prop in the Outerlimits TV show, specifically in the episode, "Ripper", starring Cary Elwes as Jack. "It appears on full screen after 'Jack' is arrested for the murder of a young woman in his attic. 'Jack' has been thrown into the mental asylum and there is no better way to create this startling scene than by placing him in this straightjacket."
The jacket appears to be an authentic one, not just a mock-up made by the prop department. Two views of the jacket are shown below. It features a double set of eyelets for lacing up the back at different sizes. The arms do not have separate ties, but instead the cloth simply is tapered down. The jacket lacks a crotch strap and is not particularly secure.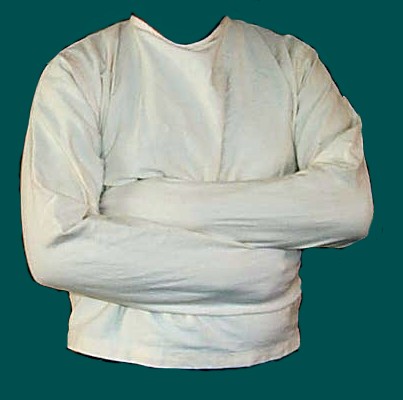 Front view of jacket.


Rear view of jacket.
If you can identify the manufacturer of this jacket or give us any other information please send us an email.