Unknown Straitjacket with Leather Trim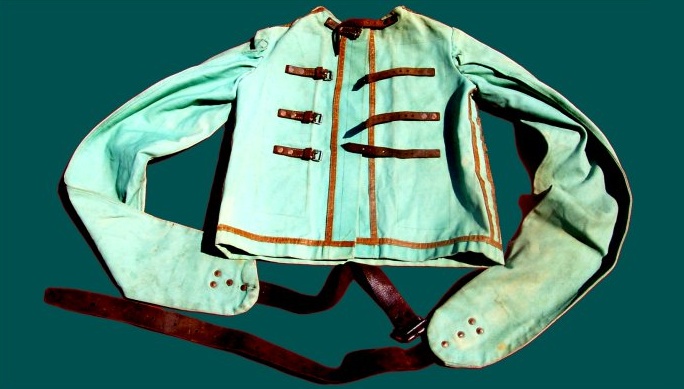 Straitjacket with Leather Trim - Size Medium

This jacket looks like a magician's jacket, but its age and true origin is not known. The jacket fastens with four leather straps down the front plus a nice wide one for the arms. It is very stylish, a light green canvas nicely trimed in leather. The arms are cut more narrowly than most giving the jacket some security, but over all this jacket is for style not security. It is perfect for a dinner party or a night on the town.

If you can identify the manufacturer of this jacket, please send us an email.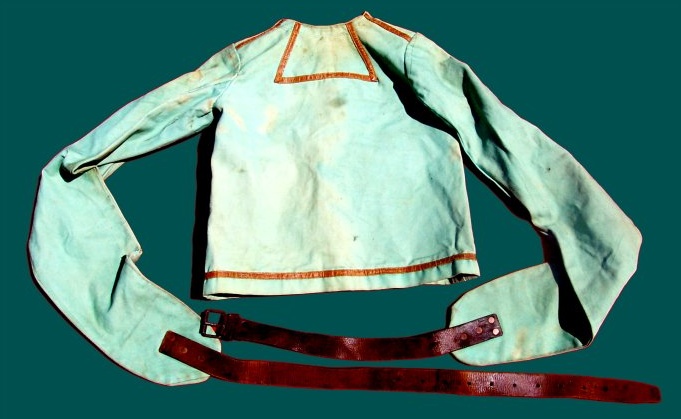 Rear View
Return