Unknown Brown Canvas
Leather Trimmed Jacket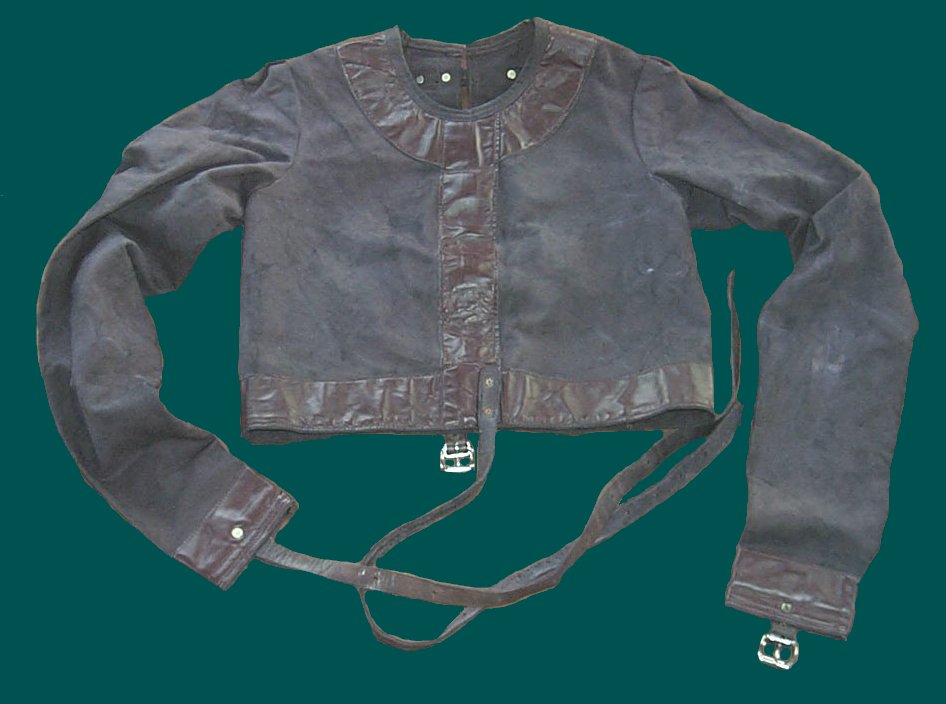 Front View of Unknown Brown Canvas Leather Trimmed Jacket (size large)
This is jacket is a very nicely made one made out of brown canvas with heavy leather straps, four in the back plust a crotch strap. A light leather trim surrounds the neck and jacket edges. There are no arm loops, but the jacket is pretty secure if one takes care to thread the arm strap underneath one of the back straps when it is fastened.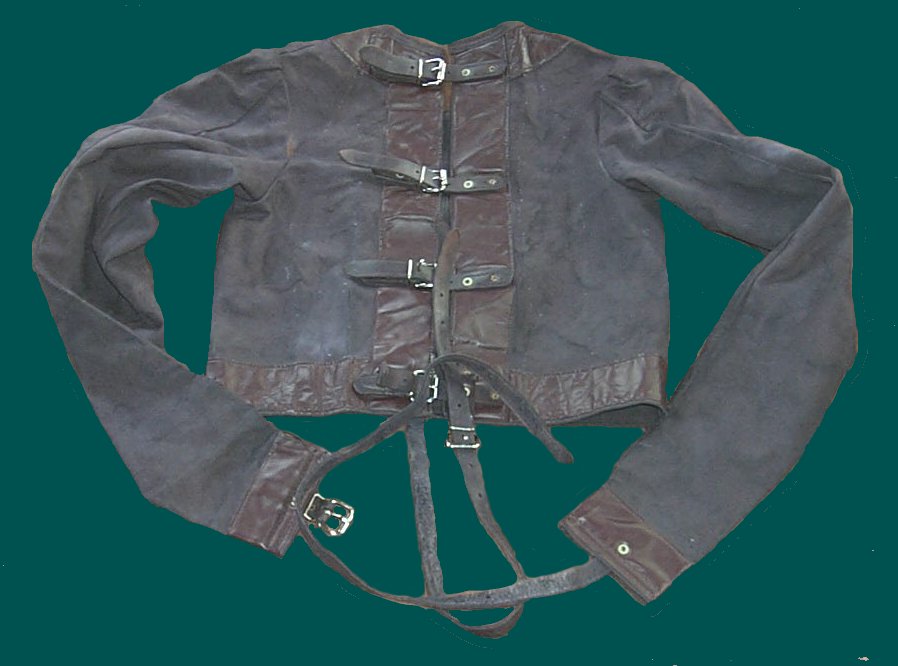 Rear view of jacket.
If you can identify the manufacturer of this jacket or give us any other information please send us an email.