Maybeck Back Tied Jacket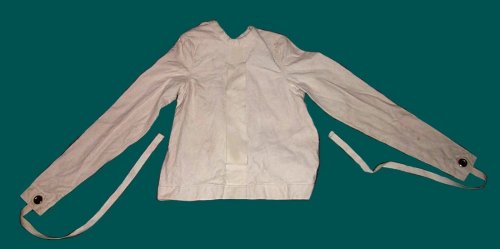 Front View of Unknown Back Tied Jacket (size medium)
This is jacket is relatively new and is quite similar to a Posey Jacket with ties except it lacks a crotch strap. The jacket has no markings except for a "M" label that is sewn in at the collar. However, a visitor to this site sent a note identifying the jacket as a Maybeck, made in Richmond Hill, NY. The jacket has a large loop down the front center of the jacket to secure the arms. The jacket is pretty secure, but the lack of crotch strap makes it much easier to remove over ones head.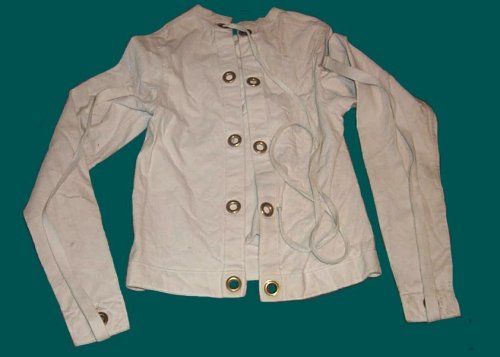 Rear view of jacket.
If you can give us any other information please send us an email.
Thanks to "V.S." for supplying the Maybeck name.